Unique Cake Toppers, Just like you !
Welcome to Global Cake Toppers, a multi-award winning Cake topper company based in Dublin, Ireland. We specialize in personalised handmade cake toppers for Weddings and every other special occasion.
Our high quality non-edible polymer clay cake toppers are carefully handcrafted to look astonishingly beautiful and to last forever.
If you want to add a quirky touch to your wedding, get one of our custom cake toppers made to your specifications.
Cake Decorating Awards !!!



Recognition is the greatest motivator.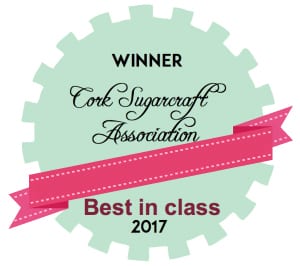 Questions ?? Free Quote ??
Our most popular Cake Topper themes
Sneak peak of our Wedding Cake Toppers.
Some interesting reads on wedding toppers
Global Cake Toppers is based in Dublin, so contact us to find out how we can make your cake topper quirky and create a truly cherished moment in your life.
Cake Topper photos shared by our happy customers is a big testimony of the uniqueness we bring to every wedding.
Sugarcraft & Clay Topper workshops
Apart from personalised cake toppers we also conduct workshops on how to decorate cake using different sugarcraft modelling techniques. Do you want to create beautiful miniatures using modelling paste or polymer clay ? Why not learn from multi-award winner Anjali Tambde who is also a Judge at many international cake decorating competitions.
Anjali Tambde from Global Cake Toppers now runs sugarcraft classes from her studio in Knocklyon, Dublin on Saturdays and Sundays. Besides, her workshops and demonstrations are also hosted at many cake decorating events and shows.
As her award winning pattern techniques are very popular, the workshops fills up very fast. So please visit our Sugarcraft Class page to know more about the future cake decorating classes. Finally, there is always a new class or workshop in a next few days if you miss any.
Book your Class
CAKE AWARDS
Know more!!
Anjali from Global Cake Toppers have won many international cake decorating competitions and events. She has many international awards to her name along with the winner of Irish Sugarcraft and Cake International. Her most noteworthy award winning entry from Cake International Birmingham has featured in Irish Times and TV Channel 3. Furthermore she travels to different countries for her cake decorating demonstrations and workshops. And above all she is now a judge at Cake International Show in UK which is the largest Cake decorating show in the world.